Prices for Canine Massage
Canine Massage is an affordable treatment that not only assists dogs and their owners through recovery, recuperation and rehabilitation, it is also used as preventative healthcare; helping dogs to maintain a happy and healthy lifestyle.
First session: £45.00
The consultation will take approximately 90 minutes and will include the following:
Canine Gait analysis (movement)
Canine Postural analysis
Full body palpation
Full body massage
Follow on sessions: £35.00
Approximately 60 minutes
Tailored to you dogs individual needs
The above pricing is based on consultations taking place at my purpose-built studio in Carburton (S80 3BL). If, however, you have difficulty in bringing your dog to the studio I am happy to travel to your homes.
Please note that the cost of your dog's treatment may be covered by your insurers.
Please note home visits are subjection to an additional mileage charge, which will be discussed and agreed prior to treatment.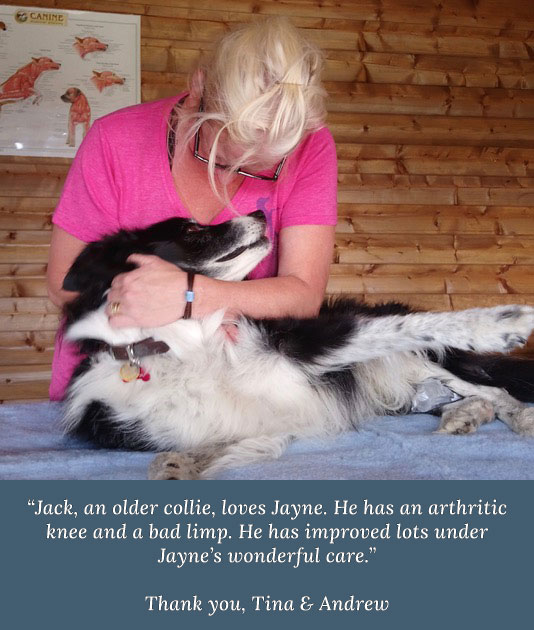 Pre & Post Event Massages
If you are an existing client and I am working at a show that you are attending, you can benefit from a FREE pre or post-event massage on the day.
Club Treatments
Available upon request.
*I tend to cover the following areas:
North Nottinghamshire
South Yorkshire
Derbyshire
Lincolnshire
---
K9 Bodycare is required by law to obtain consent before treating your dog. I work strictly in adherence with the Veterinary Surgeons Act 1966 and Veterinary Exemption Order 2015 which means I require completion of the Veterinary Consent form before therapy can commence.
Find Out More
For more information on pricing for Canine Massage, call me now on 07834 897 661 or use the contact form below.